It's official! Our team driver for Machin Motorsports, Roman Machin is your 2021 Karting Challenge Presented by MG Tires Season Champion! Taking home the overall points championship in the IAME Bambino Class. This year he was able to secure a comfortable points lead with six P1 finishes and one P2 finish in the 10 race series.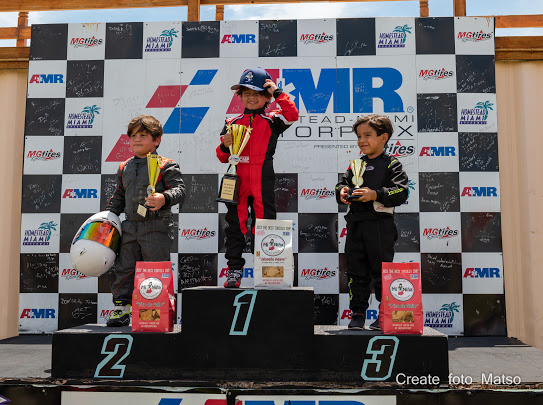 Our Kart Racing Team, Machin Motorsports is currently accepting new sponsors for the 2022 Season where there will be very high exposure as these events attract many international visitors and local enthusiasts.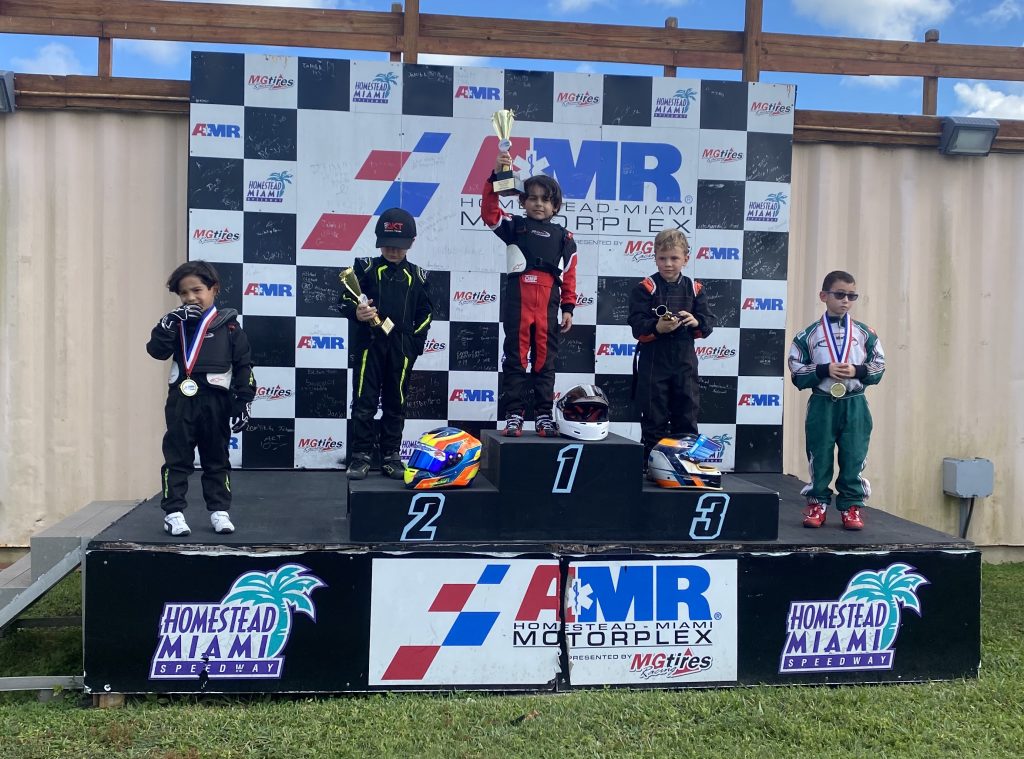 Roman Machin will be competing in the IAME Bambino (Kid Kart) Class with his AIME powered Birel Art Kid Kart for the 2022 season as well as the winter series in Bradenton, FL at Andersen Race Park.
This trailer will be stationed in the paddock & general admission area of the owners kart track during race events and the time between events. Exposure and visibility will consist of all who attend this track to practice weekly as well as during all race events held at this track (you can visit the AMR Motorplex website for a complete schedule of all events). The trailer will also be transported to various kart tracks in Florida for competition and will receive additional exposure for the remainder of this year and the upcoming 2022 season where we are scheduled to compete in at least 10 events in 2022. Our budget for the 2022 season is $100k which helps cover all costs associated with competing in this series and are looking for sponsorships to help cover expenses in exchange for exposure. Attached are some renderings of the race trailer that we are offering advertising space on as well as on the kart and driver race suit.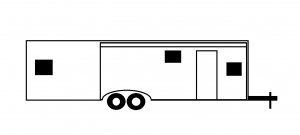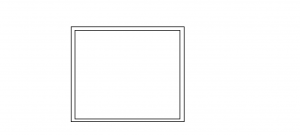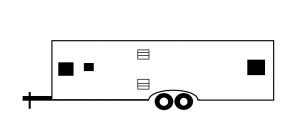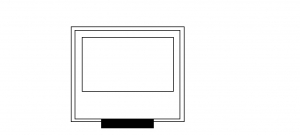 We will be accepting many sponsorship levels and contingencies to help meet our budget for the 2022 race season. The level of contribution will be used to determine the amount of exposure you will receive on the Trailer, Kart, & Driver in the form of wraps, decals, and mention of sponsors when podiums are achieved. Our top 3 sponsors will also receive up to 2 tickets to every event we attend in 2022.
To Become a Sponsor Contact